The Power of Appreciation
I've lived long enough to see many of my divorced friends find new mates. It's quite a relief actually – not because I think everybody needs to be a couple, but because their divorces have left scars that I'm happy to see healing.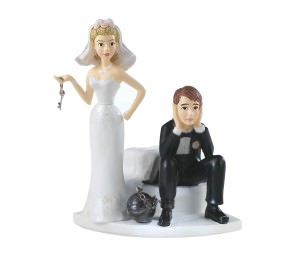 In many cases my friendship with these people began with deep discussions about their marital relationships, and their hopes and concerns for their families. In some cases, I learned that everyone's good intentions had somehow been lost to an ego-driven selfishness. That selfishness could be justified by phrases like, "Well, she doesn't care about me." or "Nothing pleases her." In some cases, this inability to be pleased, by either a husband or a wife, would lead to a deliberate desire not to please – and everything would go downhill from there.
Sometimes the couples were just incompatible. Years of therapy couldn't help unravel the knots that had been tied. No one was willing to surrender their hurt in the name of healing, or if they did it was to no avail. So divorce ensued.
For some, the post-divorce period led to great introspection. "Was it me? Was I the problem? Why couldn't I make it work?" Those who chose to heap blame on themselves continued to do so, until they were able to recognize that compatibility with another person depends a lot on the other person.
Then, not surprisingly, some of them found other people, and in almost every case they said things like, "She appreciates me." and "He's so grateful when I let him know where I'll be."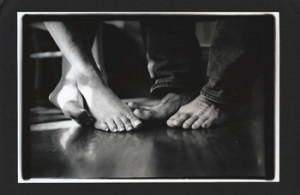 As I look at the ties that bind me to my wife of thirty-seven years, I have to admit that appreciation has always been one of the keys. We've always done things for each other, often with little expectation of payback. We've accepted that our marriage is not a 50/50 thing. It's a 90/90 thing, and at any given point one of us may be working harder than the other. I make our bed (fluffy pillows and all), not because my parents hounded me about it, but because I know it makes her happy.
I used to tell people that the person who won the arguments in our relationship was the one with the most passion for the result. Our issues generally fell along traditional lines. I cared more about teaching our sons not to quit when they were having a tough time on the baseball team, and she cared more about who their upcoming teacher might be. I wanted them to learn to work with their hands, and she wanted them to dress adorably. In each case, we yielded to each other and accepted the other's leadership. If either of us felt really strongly about something, we articulated our argument as best we could and hoped the other would see the light — even if it took a day, or week, or month. In the end, the truth would float.
Which brings us back to the divorced friends.
In each of the cases I've seen, their new relationships thrived because the individuals are grateful to have someone who appreciates them just for being around. Maybe it's something one learns from being alone, or unappreciated, but it's definitely an essential ingredient in a successful connection.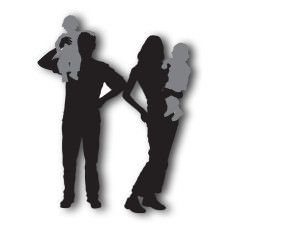 I'm writing to remind us all that a little appreciation goes a very long way. So whether you're grateful that your mate keeps the house stocked with toilet paper or spent the whole day dealing with your mother, take the time to say thanks and add another stitch to the ties that bind you together.
For an added bonus, teach your children to do this too.
https://commonsensedad.com/wp-content/uploads/2019/08/CSD_Logo-1.png
0
0
Common Sense Dad
https://commonsensedad.com/wp-content/uploads/2019/08/CSD_Logo-1.png
Common Sense Dad
2015-05-15 21:14:42
2015-05-15 21:14:42
The Power of Appreciation