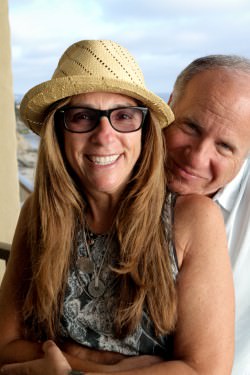 As Dr. Spock said, "You know more than you think you do."
Millions of parents wonder if they're doing things "right," and, after raising four kids over more than thirty years, I have learned that tapping into the common sense you already have is the first key to parenting.
As our children were growing up people would regularly tell us how lucky we were to get such well-behaved and personable children.  Although we always appreciated those compliments, we knew that raising respectful and happy children took a lot more than luck.
My wife, JoAnn, believed that some parents were ineffective because they just didn't know what to do.  I thought that they lacked confidence and common sense.  Many discussions ensued, and I began documenting many of the lessons we learned along the way.  The first thing we decided was that our mission was to raise children that other people liked to be around.
After over ten years and many consultations with various parenting experts, I published "Raising Children That Other People Like to be Around – 5 Common Sense Musts from a Father's Point of View."  The book has gotten some wonderful reviews, and I am happy to have found my niche with this blog.  I'm also proud to be a contributor to The Huffington Post, and other sites.   It's especially pleasing that many of the theories in my book continue to manifest themselves positively in our relationship with our children.
Of course, the job of parenting never ends, and that's why I write this blog.  I look forward to sharing further thoughts and revelations – and I hope you find them useful and entertaining.