3 Simple Solutions to 3 Common Parenting Challenges
There are very few things that I find "absolute" in parenting. What works for one family may not work for another… except for the three strategies I am about to share with you. These primarily concern multi-child households. They worked really well with our family and I believe they will work equally as well for yours!
Kid of the Day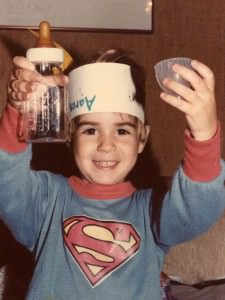 Any parent with multiple children will mention certain annoying issues that arise constantly, like who gets to hold the remote control, or who chooses the music in the car, or who gets to sit "shotgun."
As kids get older, it's harder to offer decisions based on chronological age, or current level of politeness. So courtesy of Jerry and Carol in the long proven tradition of handed-down parenting tips, I bring you "Kid of the Day."
It's quite easy. Get a calendar and mark the alternating days with each child's name. Show it to your kids.
You will never have to do that again.
From the moment we implemented "Boy of the Day" our three sons managed that calendar with the absolute precision of Swiss watchmakers. In fact, they knew the calendar so well that they traded future dates and remembered them. Most importantly, neither JoAnn nor I ever had to decide who was sitting in the front seat again.
One Divides, One Chooses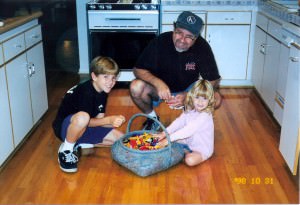 I have an older sister. There was always a tussle regarding the fairness of a split when it came to a piece of gum, or Halloween candy, or generally anything we had to share. As a parent, I was witnessing the same bickering among our kids. Then one day someone said, "Why is that so complicated? Take yourself out of the middle! One divides and one chooses."
Wow – so basic. One child, knowing that the other will ultimately get to choose his or her piece, divides the stick of gum, candy bar or can of soda as carefully and equally as possible. They both know that when the other chooses a piece, the person dividing is going to get what's left.
It works like a charm. Occasionally, you might even notice the "chooser" selecting the smaller piece to reward the attempt at fairness by the divider.
Reciprocal Birthdays
Kids all love their birthdays. They get parties, presents, and lots of attention. But what about their siblings? They usually just get to eat birthday cake and help clean up the wrapping paper. Our friends, Carole Ann and Marco, shared this brilliant strategy with us many years ago: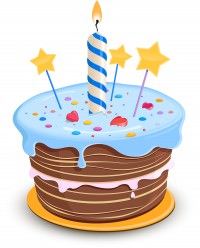 When your child is having a birthday, have that child give a gift to each sibling. Not a re-gift of something they got, but an actual gift of their choosing. Encourage them to think about what gift each sibling would really like, give them a price limit per gift, and teach them the joy of generosity. If possible, have them explain why they gave that specific gift to each sib. They usually know what to give much better than we would. In this way, everyone ends up looking forward to all the birthdays.
In each of these solutions the common threads are collaboration and harmony. These are wonderful opportunities to teach our children that there are ways to be "fair," and that rules can be comforting. Our children are now grown, but if it came down to it they could probably tell us who would be Kid of the Day today.
None of these were our ideas. We were lucky enough along the way to have friends who shared their "lessons learned". I hope these can be helpful to you and encourage you to pass them on.
https://commonsensedad.com/wp-content/uploads/2019/08/CSD_Logo-1.png
0
0
Common Sense Dad
https://commonsensedad.com/wp-content/uploads/2019/08/CSD_Logo-1.png
Common Sense Dad
2015-06-03 17:03:25
2015-06-03 17:03:25
3 Simple Solutions to 3 Common Parenting Challenges