This is a great time of year for sports. We've just seen a great French Open, Stanley Cup Final, and NBA Final.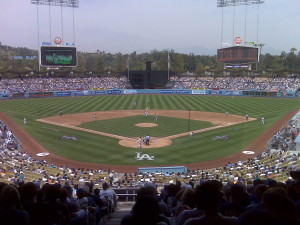 Whether you're an athlete or not, sports offer real opportunities to teach values, focus, and tenacity.  As parents, even just watching sports with our children provides us all with many teachable moments.
Fairness
Sports is one of the few places where decisions are made instantaneously, and rules are applied absolutely. If a player's foot is on the line, the ball is turned over. If the puck is thrown to the opposite end of the ice, it's brought back for a face off in the offensive end of the rink.  If a ball bounces out of bounds in basketball, it changes hands.  A strike is a strike – and the umpire is always right.  Im many cases, we, as players disagree with these calls – but learning to live with them is an important part of the "game."
Heroes Being Parents
Some people have criticized Golden State's Steph Curry for bringing his two year old daughter, Riley, to his press conferences. Not only has this highlighted him as a calm and loving parent, but Riley's managed to melt everyone's heart and remind us all that even if we're basketball's MVP, our primary responsibility on Earth is to love and guide our young ones (as he does so well).
Meritocracy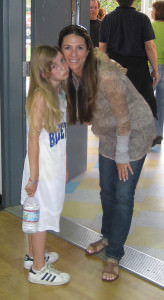 On the playground, away from parent coaches and organized activities, participation in sports really comes down to an outright meritocracy. As children, athletics often present us with our first opportunities to prove ourselves and our abilities. Ironically, athletics also present us with the realization that we may not be chosen first, or that our friends aren't necessarily very nice when they're competing. These are real feelings, and the sooner our kids learn to deal with them – to focus their frustration, and hone their competitive instincts — the better they will be able to deal with this type of adversity as they get older.
Handshakes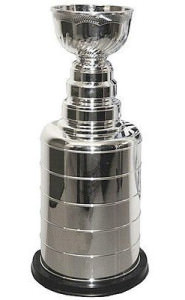 One of the things I like most about hockey is the post-game lineup for handshakes – especially after a particularly hard-fought series (as we saw this week in Chicago). Despite the brutal competition and apparent anger that arises during the games, the winning team is forced to stop their immediate celebration in order to congratulate their opponents on their valor and the quality of their play. This goes for every player and coach on the team – who all dutifully line up behind their captain and share the humanity that lies at the base of their competition. The Stanley Cup is full of tradition, much of which my children have taught me to enjoy.
Chooser or Chosen?
When it comes time to pick teams on the playground, you are either a chooser or a chosen. Typically, the best athletes are given the honor of choosing and it's clearly in their interest to select the most able player available. It doesn't feel very nice to be chosen last… but it happens, and it happened to me as well as many others.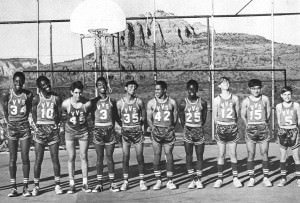 I recently attended a gathering of elementary school friends who came together to honor one of our classmates. This classmate had been a stellar athlete in our childhood – he was definitely a "chooser" – who, after thirty years as a coach, classroom teacher, and principal recently accepted the position of Superintendent of Schools for our childhood district. During our verbal tributes, one of our classmates pointed out that Steve, our honored friend, had always chosen him, despite his self-professed lack of athletic ability. In response, Steve explained that Stephen (our other classmate) had thanked him many years earlier "for always choosing me, so that I didn't have to be last" and that having heard that  Steve was so touched that it changed his lifetime approach to teaching his students a more sensitive way to chose teams.
Being a "good sport" is something our children will carry with them for the rest of their lives.  Using sporting events is a wonderful way to create some perspective about the importance of winning, and to motivate conversations about competition, and fair play
Although sports is no longer the exclusive domain of Dads, this is a great occasion to wish a Happy Father's Day to all the brave guys (and gals) who teach kids to deal with "the thrill of victory and the agony of defeat."
https://commonsensedad.com/wp-content/uploads/2019/08/CSD_Logo-1.png
0
0
Common Sense Dad
https://commonsensedad.com/wp-content/uploads/2019/08/CSD_Logo-1.png
Common Sense Dad
2015-06-19 17:10:40
2015-06-19 17:10:40
How Sports Teach Us