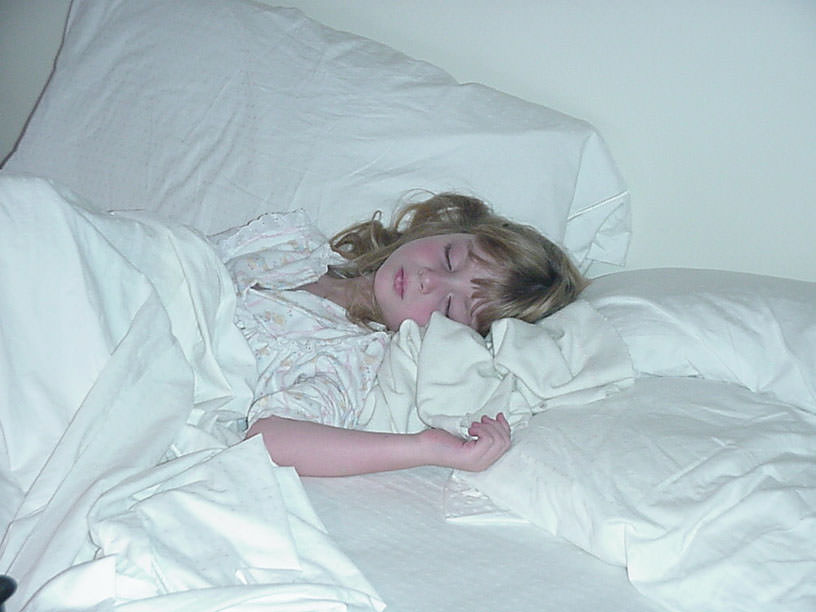 My adorable wife and I are sending our youngest, and last, child off to college next week.  She is our fourth, and her departure comes with some significance.  We started our family in 1980 and added new members in '83, '89, and '95 respectively.  Our oldest child is thirty-three, which means that JoAnn and I have had kids in our house for more than half of our lives.
We're empty nesters all right.  We've got a wonderful home that, over the last years has experienced a decrease in noise, hunger, and homework.
Here we are, on the brink of the abyss.
I'm feeling a renewed freedom.  If we want to go to the movies, we can.  If we want to lounge around, we will.  If we feel like traveling, we'll pack our bags.  For JoAnn, however, there is a significant void.  Intellectually it's quite easy for her to fill in the hole.  She has a career, but she's always carried that load.  She texts with our daughter all day – but she won't need to wait up anymore.  She worries about cooking dinner – now she won't, but none of this is relief she can feel quite yet.  Frankly, we're just living in Suckville.
I figure we'll be living here for a month or so.  They say "One door closes and another opens." To me, this just means there's going to be a draft in our house for a while.  There's no question that we're going to miss Emily's morning and afternoon rituals – breakfast on the run, homework on the couch.  We'll miss the sudden dance performances, and conversation re-enactments.  We'll miss the drama of the drama, and we'll miss the sweet late night, no-holds-barred conversations.  I'll miss the moments when our wonderful daughter stands next to my wife, brilliantly and happily reflecting the wonderful woman who has taught her, so perfectly, how to be an amazing and sweet grownup girl.  Yes, it's going be Suckville.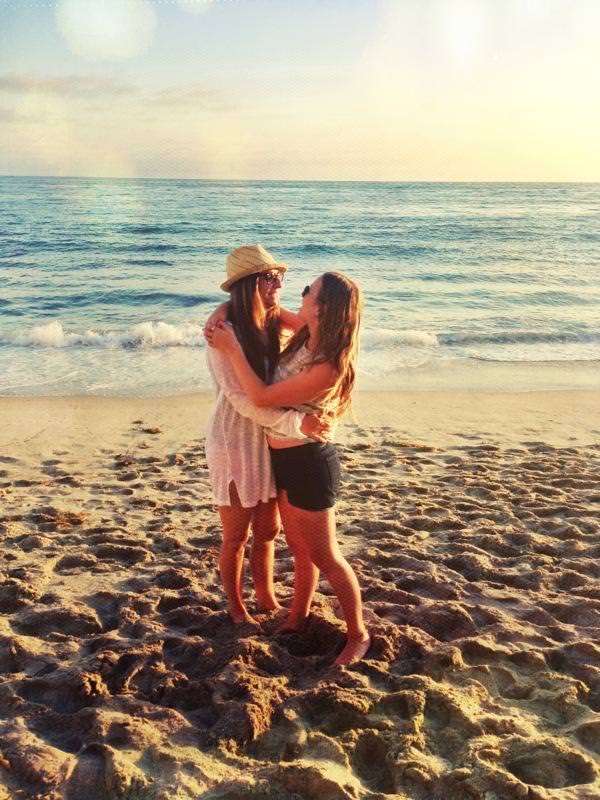 After a while though, with constant doses of Skype, and love from our other three children – all sons who were raised to protect and honor their mother – we will find the new normal.  We will begin to ignore the void, or fill it with a new type of busy that will include the addition of a new daughter (in the upcoming wedding of our second son), the ongoing growth of our oldest, and the remarkable exploits of our third.  We will be reminded of the luck we have in our friendships, and the strength we find in each other.  We will find comfort in the good fortune we have in being able to send our daughter to a fine school, even when it hurts.  But that's our job.
Before we know it, she will be home for her brother's October wedding and after that, it will suddenly be Thanksgiving, The Holidays, and the New Year.
As much as I'd like to think that I'm tough and my daughter is just moving into this new phase, I have to say that I'll be joining JoAnn as we pass through Suckville.  I just hope the New Normal is right around the bend.
https://commonsensedad.com/wp-content/uploads/2019/08/CSD_Logo-1.png
0
0
Common Sense Dad
https://commonsensedad.com/wp-content/uploads/2019/08/CSD_Logo-1.png
Common Sense Dad
2013-08-14 05:16:11
2013-08-14 05:16:11
THE NEW NORMAL