Confessions of a Former Spanker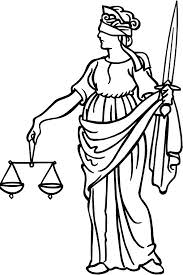 Many important issues are raised by the abuse Adrian Peterson, of the Minnesota Vikings, administered to his son.  Although there is absolutely NO justification for Peterson's behavior, and he has been arrested on a felony charge, there are other, somewhat related questions of a milder nature.
To spank or not to spank – is one such question. Beating a child is completely unacceptable. But spanking, far less severe, is in some homes a functional part of the parenting process.
As parents, each of us carries what the writer Selma Frieberg has called the "Ghosts in our Nursery." They are the enduring remnants of how we were parented. They are inherited behaviors that travel silently with us into our adulthood.
Early in my book, I suggest that parents sit down and examine the ghosts in their nurseries by answering a simple Parenting Questionnaire. The questions can help us define those ghosts so we can decide which ones to repeat (like being sung to at night) and which we'd like to eliminate (like spanking perhaps). The objective is to create a parenting plan whose methods are clearly understood and thought out, rather than unconscious "ghostly" reenactments of the past.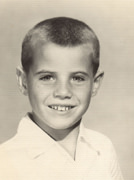 In my childhood, punishments were doled out as if in a court of law. If I said or did something unacceptable, this was discussed and, when the charge was serious, like lying, I was told to go to my room to wait for my father. He was going to come "give me a spanking."
As this took place, my father usually said that he hated having to do it but my behavior forced him to discipline me. We'd discuss what I did, I'd indicate that I understood, and then I'd "take my medicine." There were limits. I was never hit with anything other than my father's open hand. Done. Case closed.
For me, it wasn't so much the pain of the whacks. My rear was designed to handle adversity. It was mostly the humiliation of facing my own powerlessness under the circumstances. And that was my father's objective: letting me know he was the boss and he wasn't kidding around.
As a dad that makes sense to me.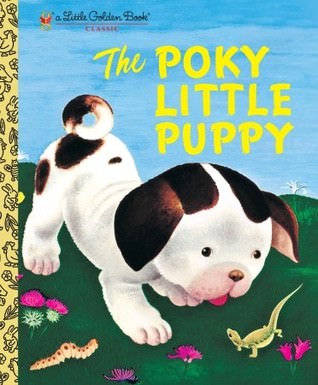 I once tried putting a Little Golden Book in my pants as protection against my father's firm slap. But my dad was no fool and he yanked it from my bottom before administering the three quick slaps that were my punishment.   I wished he would have seen the humor in it and given me a break – but no deal.
I was spanked a lot. My kids, not so much – but I spanked at least one of them before my lovely wife convinced me there were other, less violent ways to punish our children. I don't regret having spanked my eldest. For one thing, the "legend" of his spanking traveled down to his three siblings: "You really don't want to get dad angry." And he doesn't seem to carry any grudge. Luckily.
With our other children I employed the modification of dropping to a knee, firmly holding the little bicep (to avoid squirming,) looking them squarely in the eye, and then in my deepest and most serious "dad voice" stating that their behavior was unacceptable. I would often make clear that continuing the bad behavior would end in a serious punishment. That usually worked, but the physical component, including eye contact, was a significant part of that warning.
For me, though, grabbing the arm or even spanking wasn't about punishing as much as getting their attention. I wanted my kids to know that the infraction they had just committed was outside the expectations of our family. Corporal punishment was reserved for only the most heinous of crimes – like lying or disrespect.
I've noticed that this issue usually breaks down along gender lines. Many men were spanked as kids, but women much less often. Historically, men are taught to solve problems physically, and women generally aren't. So there can be a disconnect on this issue.
What's the solution? I believe that "rules are the arms with which our children can embrace themselves." Discipline is important to me. It's up to each of us as parents to decide what we think will work best within the values of our family. I can't say that all spanking is bad. because it worked for me and generations before me. But there is a significant difference between spanking and child abuse – and I think for most people the difference is obvious.
I grew up to love and admire my father, who administered the spankings.  I didn't fear him, because there was always a logical component in his behavior. But I've evolved to a point where I can communicate my anger without having to hit. It was a conscious effort, just like marriage, but I did it.
Ultimately, I'd like to believe that no father wants to hurt a child. I'd also like to believe that most parents can be mature enough to control their anger. But the only father whose behavior I can control is me. I can advocate increased communication, I can encourage parents to separate themselves from their anger, and I can guide grownups toward having a plan, so that panic doesn't take control. Sometimes the issue becomes a legal matter. But I don't think legislation is the solution.
As Common Sense Dad, I think the common sense of this is pretty clear.  Our children want to be loved – they trust us – and it's up to us to keep their trust by acting in their best interest. The Golden Rule applies: Would you like to be treated the way you're treating your child?
To spank or not to spank? That is your question.
https://commonsensedad.com/wp-content/uploads/2019/08/CSD_Logo-1.png
0
0
Common Sense Dad
https://commonsensedad.com/wp-content/uploads/2019/08/CSD_Logo-1.png
Common Sense Dad
2014-09-17 05:39:48
2014-09-17 05:39:48
Confessions of a Former Spanker