I don't typically regret much. I believe what's past is past. As I get older, however, the passage of time allows me to look back and consider life's lessons.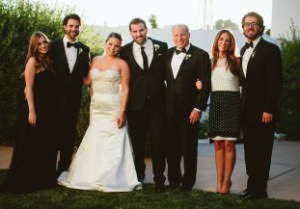 Our children are now grown, for the most part. Our sons are certainly men, our daughter is a very self-reliant college girl, and our daughter-in-law is more mature than any of us. As a loving family, we remain intimately connected.   No regrets there.  Read the book.
But here's the catch.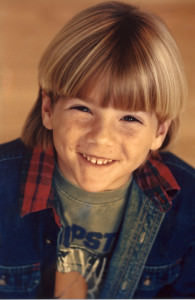 When I see a little kid whose front teeth are crazy, or a tot opining about why he or she likes a particular song, picture, or TV show, I feel like giving one of my kids a hug. It's not that I miss my children's love, or feel I didn't get enough hugging when they were young. It's just that I'm not over wanting to let them know how much I enjoy and have enjoyed them – from their goofiest to their most grownup.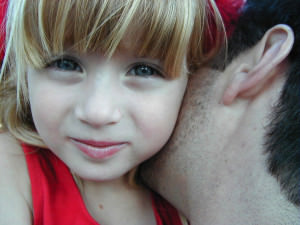 I suppose it's not so much the hugs I regret not getting, as it is the ones I still want to give. There is just something about the way a kid fits into your arms or contours into your shoulder that's different from that perfunctory, semi-formal hug that populates our adult landscape.
I'm not looking for sympathy (although I wouldn't mind getting a hug or two out of this).  I think my real objective is to raise the flag to all of you who are still raising young children.
Get and give those hugs. Now. Today. Tomorrow.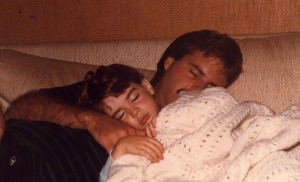 Maybe I'm writing this to recapture time. Maybe it's about recognizing those cliché moments when we think, "Youth is wasted on the young." It's not so much that it's wasted on the young, but that we waste it when we are young! I recently confessed to a friend that I'd always wanted a Porsche. Now I'd rather have a car that's easier to get in and out of.
Enough moaning. Having recently been told that I am a didact, I ask: "What are the lessons here?"
Aside from the part about grabbing all the love you can (while your kids are still young and bite sized), I think it's important to recognize that things change, as they always have and always will. The more we can accept those changes, the easier it will be to keep moving forward. It is, after all, our job to guide our children into adulthood.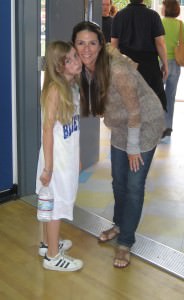 As parents, I've found that many of us don't want our kids to grow up. But we really do them a disservice by keeping them too close and dependent. So for every wish I have to be hugged by my children, I also have a silent appreciation of the fact that they're out in the world using the skills my wife and I have worked hard to give them.
I guess the next time I see an incredibly adorable toddler, I'll just have to think, "Been there, done that," and then offer a small prayer to hasten the arrival of grandchildren.
No pressure kids.
https://commonsensedad.com/wp-content/uploads/2015/04/EmNaaron_2-e1428017084729.jpg
225
300
Common Sense Dad
https://commonsensedad.com/wp-content/uploads/2019/08/CSD_Logo-1.png
Common Sense Dad
2015-04-05 23:11:06
2015-04-05 23:11:06
The Hugs I Regret Not Giving