Ye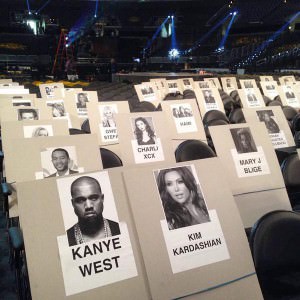 p, we almost saw it again, Kanye West deciding that his musical opinion trumps all others – and that he is the true arbiter of all musical "art."  Part of the good news is that we didn't see it – at least we didn't see the rude part where he almost pre-empted Beck's acceptance speech with a rant of his own.
The good news is why he chose not to interrupt.
According to The Hollywood Reporter, Kanye said "the reason he decided not to crash the stage was out of consideration for his daughter, North, and his wife, as well as his clothing line."
There you have it – a father deciding to behave properly in order to set an example for his daughter (perhaps Kim is a good influence, and I don't really care about the clothing line part).
As I've pointed out, and as I advocate in my book, "Raising Children Other People Like to Be Around," the most important thing that we parents can do is set an example for our children – and I'm glad to be seeing that sense of responsibility seeping into Kanye's Konsciousness.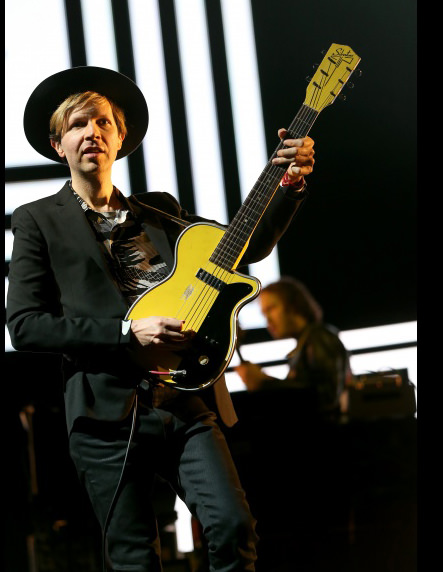 Ironically, the on-the-record comments made by Kanye reveal an interesting sort of artistic intolerance – paralleling the issue that has maddened him so. One of the key elements in art is the ability to allow oneself to be moved by the art of another – regardless of that artists race, religion, or other influences. Art is deeply personal, and, for me, is defined by the way it affects each of us individually.
When groups of people are brought together to "judge" art, it's always a slippery slope – starting with the criteria for judgment, and the qualifications of the empaneled people. Kanye's beef is clearly not with Beck, a talented and proven artist, it's with the Recording Academy. I'm not sure of the demographics of that voting body, but we're all aware that there are always an incredibly diverse and talented set of nominees in all categories and that singling out the "best" is not easy. Randall Roberts of the LA Times wrote a really good piece about it.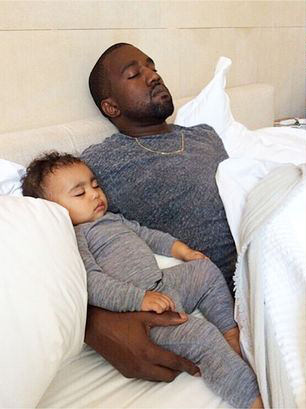 At this point, Kanye's real job is to teach his daughter, North, how to protest injustices without being a whiny brat. Problem solving 101 – don't piss people off or they stop listening. Progress is made when both sides listen. Tantrums are not a successful way of demonstrating displeasure.  Our primary roll as parents is to teach our children how to deal with and overcome adversity – not just how to complain about it.
I write this with hope that parents can understand that there are often legitimate reasons for their children to have tantrums, but that it's our job to teach them how to complain more effectively – which usually means teaching them that tantrums will get them nowhere and quiet communication will work far more effectively.
Kanye has shown a flash of understanding – let's hope that he can channel his energies toward a positive solution to his problem, and, in doing so, demonstrate for his daughter that true power shows its strength through tolerance
https://commonsensedad.com/wp-content/uploads/2019/08/CSD_Logo-1.png
0
0
Common Sense Dad
https://commonsensedad.com/wp-content/uploads/2019/08/CSD_Logo-1.png
Common Sense Dad
2015-02-11 02:37:27
2015-02-11 02:37:27
Kanye's Silver Lining