Necessity is the Mother of Happiness
None of us should expect to be happy all the time.  We can, however, choose to be happy most of the time, and being happy is not only a matter of perspective, but also a healthy long-term strategy. Although the expression is "Necessity is the mother of invention.", I have learned the importance of "inventing" my own happiness.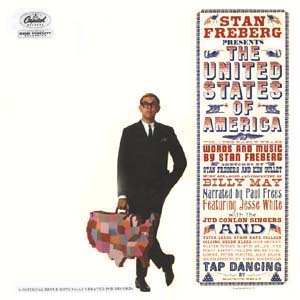 In the 1960s-era comedy record "Stan Freberg Presents – The United States of America" Columbus is imagined saying to a group of Native Americans, "Say, I'd like to take a few of you guys back with me, to prove I discovered you."  The Chief, shocked and confused says, "What you mean discovered us? We discovered you standing here on the beach!"  Finally they agree, "It's all how you look at it."
We all encounter upsetting things every day. Your call doesn't get returned.  Your car breaks down.  Your best friend breaks down!  But hiding underneath each of those events there's always a little piece of good news.
My friend Mitch got into a car accident.  He survived without injury, but his car suffered some serious damage. Mitch took the car to a mechanic for diagnosis and rehab.  His mechanic said, "I have bad news and good news, which do you want first?"
Being an optimist, Mitch said, "Give me the bad news first."
"Okay," said the mechanic, "Your car is totaled. But here's the good news. You're going to get a new car!"
"But I'll have to pay for it," Mitch said. "The insurance won't cover the cost of a new car."
The mechanic remained cheerful: "Yeah, but you're still going to get a new car!"
In retrospect, the mechanic was right.  Mitch did get a new car and weeks later, after the sting of the accident had worn off, he was actually driving around on a nice set of wheels.  Although things seemed bleak at first, there was actually a positive outcome.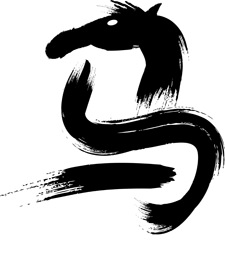 The parent of a Japanese American friend of mine once told us this story.  A farmer's  horse had run off.  Hearing this news, all the people in the nearby town came running to the farmer's home: "This is such bad news.  How are you going to plow your fields?  How will you make a living?"  The farmer simply said, "Good news? Bad news? It's just news."
The next day the farmer's horse returned – followed by two wild horses that the farmer put in a pen.  "What good news for you!" cried the people of the town "You are so fortunate!"  Again, the farmer said "Good news? Bad news? It's just news."
The following day, the farmer's son was thrown and broke his arm while training one of the wild horses.  The townspeople bemoaned the situation: "Oh no!  What will you do?  Your son cannot work. You will not be able to harvest. This is such bad news!"  The farmer was sad about his son, but again he replied, "Good news? Bad news? It's all just news."
The following week the country went to war and all the young men were called to join the army.  But the farmer's son couldn't go because he had a broken arm….
News.  It's all how you look at it.
As parents, our job is to teach our children how to be happy — which is why pessimism and worrying out loud are not particularly good family activities.  No matter how cynical we may have become (and a certain degree of cynicism is unavoidable), it's our job to be idealists – to believe that picking up one piece of trash is part of cleaning up the world, or that helping a friend in need (or even a stranger) could actually save their life.  The beauty of this is that it WORKS !!!
Here are five ways to help your children find their happiness:
Be Positive – Encourage them and affirm them – avoid criticizing.
Share good news – Focus on the positives in your life and the lives of others. New babies! Fun visitors! Good fortune!
Don't carry bad news – Try to avoid repeating hard luck stories.  We all know people who love to gossip about other people's problems.  Try not to be one of those people.  Share concern, offer solutions, but don't carry that stuff around with you.
Have faith and root for underdogs – Teach your kids to find the good in everyone and everything.  It's there.
Show them the silver linings – I was very small when I started high school, about five feet.  I cried about it a lot, but there was nothing I could do.  At some point, a ball got stuck on the other side of a chain link fence.  I was the only person whose hand was small enough to fit through and recover the ball.  It was my mother who pointed out that advantage to me.  Yea – it sucked to be small. But it also had benefits.
My feelings got hurt in situations that had nothing to do with me.  My heart got broken by misunderstandings – and repaired by honest communication.
Happiness is a choice, and I've seen that many of us complicate our lives by reacting emotionally to situations that have not yet played out.  I learned these lessons by wasting a lot of emotion.   We've all been there.  Stay calm and carry on.
It's all how we look at it.
https://commonsensedad.com/wp-content/uploads/2019/08/CSD_Logo-1.png
0
0
Common Sense Dad
https://commonsensedad.com/wp-content/uploads/2019/08/CSD_Logo-1.png
Common Sense Dad
2014-06-06 21:33:01
2016-04-12 00:17:57
Necessity is the Mother of Happiness