My mom would have been ninety-two last week.  Here are three gems she left me:
Don't be so open minded that your brain falls out.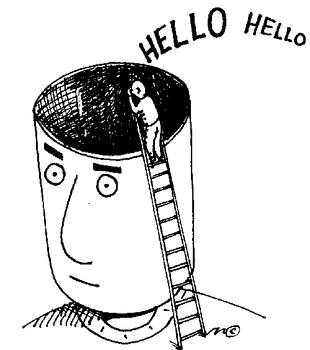 All of us have been in situations where our better nature overrides our common sense.  I've loaned money to friends.  I've counseled people to stay hopeful and remain in bad relationships.  I've even been tempted to let my teenage son have his girlfriend sleep over – and, in each of those cases, I've had to remind myself that, chances are, I will end up on the wrong end of those equations. I'll lose my money (and perhaps my friend.) I'll be providing grief counseling to broken-hearted lovers.  And I'll continually worry about my son and his girlfriend.
With children, I have found this sentiment reads as being naïve… and sometimes it's important that they learn certain lessons on their own.  How many toys loaned to "friends" (often to curry favor) will be lost or broken before a child learns that "generosity" has limits – and that there are people in the world who see generosity as just an opportunity for taking.
When I was in college a guy asked me to lend him a hundred bucks because he was going to the track.  At the end of the day, he caught up with me somewhere and handed me two-hundred.  Wow.  A couple of days later, he asked if he could borrow the two hundred. No problem.  But I never saw him again.  Yes, shame on him — and shame on me, because my hope was greater than my common sense.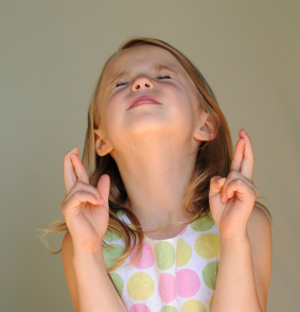 Sometimes "open minded" means gullible. .  We've raised level-headed kids, but occasionally they've came home with some pretty ridiculous stories.  These were things that just didn't make sense, but in the excitement of creating the fable they forgot the need for logic, and so did my JoAnn and I.  We heard how Billy's very slightly built dad was playing professional hockey. We learned how Amber's mother flew in the Space Shuttle.  We were skeptical, but these things seemed possible.  I guess we just wanted to believe.  This  type of open-mindedness is "wishful thinking" –  like allowing the fox to watch the chickens because he swore he wasn't hungry.  Sometimes it's just the nature of the beast to do what comes naturally.  That's something we all need to remember when we think the banks will regulate themselves or that voting documentation has to be available in twelve different languages.
The grass is always greener on the other side. But you still have to mow both lawns.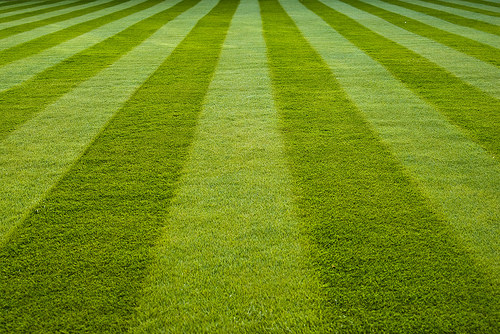 As a person who was rarely happy in his job, this gem is probably the most practical piece of advice I ever got.  I was always thinking how things would be better if I could just work somewhere else, or just drive that other car, or just be best friends with that really important person.  Now, after many years of life experience, it turns out that everything and everyone have their own complications.  No matter how attractive a change seems, it may just be exchanging one set of problems for another.
This is mostly a cautionary expression , and it's one we have to learn for ourselves.  One of our sons had what I considered a great job.  He was employed full time, with health benefits, at a highly respected company.  What's more, he worked a shift from 2pm to 11pm. If his work was complete, he could leave early and still get paid for eight hours.  At age 27 I would have been in Nirvana with a steady job like that.  But there were problems, as there always are.  It was a little far from home, the hours cut into time with his girlfriend, his co-workers lacked motivation, there was no upward trajectory, and much more.  So he quit.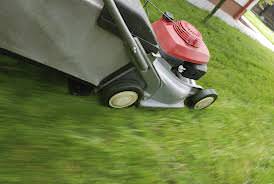 In this case, there was no other lawn, only the hope of a better one.  Ah, the illusions of youth.  The good news is, after a very scary four months of unemployment, he got a job that led to another opportunity, that led to his current job and — for now — he appears to be happy.   The "lesson learned" was, "Never leave a job until you have the next one." And he's the first to admit it.
When it comes to relationships, I've met lots of people who are always looking for a better mate. But JoAnn and I have agreed over the years, nobody's perfect, including us, and trading one person in for another can introduce a whole new set of problems.
There is no question that most situations can be improved, but it's important to measure both "lawns" and completely understand the maintenance requirements of each.  And always remember that having a lawn to mow is a blessing of its own.
The Truth Floats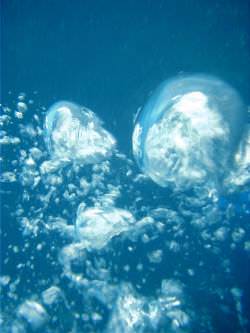 Try to hold a bubble underwater and you'll note that it finds a way to squeak between your fingers.  Additionally, if you try to speed that bubble upward, it often breaks into many tiny bubbles and its essence becomes lost.
"The truth floats" has multiple interpretations.  To some people it means, "What goes around comes around." I prefer to think of it as proof that the end result is usually the right result.
We used this expression to help our children understand why bullying was the bully's problem.  There's much evidence that kids who bully have an internal unhappiness that motivates them to pick on others and, in the long run, that will have a far more adverse effect on the bully's own lives than it will on anyone else's.  Ultimately, the Truth will float and that kid will find him or herself with no friends.  In the short run, this is just a way to help your child understand and rise above the barbs that some people will hurl at them.  In the long run, this also allows children to take stock of themselves and have faith in their actions, knowing that their goodness will ultimately be what "floats" in their world.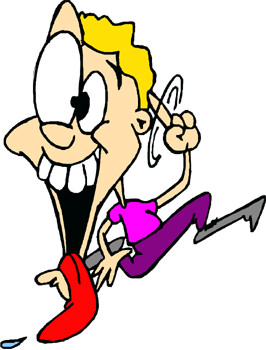 To explain this phenomenon to my children, I said, "What you know to be true, other people also know."  We need to have faith that other people are smart enough to see the things we see.  This is often confirmed when someone says "Is that person crazy, or is it just me?"
Ironically, all of these expressions seem to be methods for protecting ourselves from our own optimism.  I think it's important to remain positive, to believe in the best we have to offer each other, but I'm also experienced enough to know that we need to teach our children (and often ourselves) to be wary of those who are not quite as hopeful as we.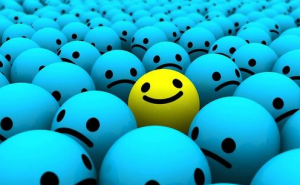 Ultimately, however, believing that things will work out, and that Truth will prevail, is not a bad way to go through life…
… just don't take any wooden nickels.
https://commonsensedad.com/wp-content/uploads/2019/08/CSD_Logo-1.png
0
0
Common Sense Dad
https://commonsensedad.com/wp-content/uploads/2019/08/CSD_Logo-1.png
Common Sense Dad
2013-11-19 00:44:11
2013-11-19 00:44:11
3 SIMPLE SAYINGS