38 Years Later…What's the Marriage Secret?
Today my wife, JoAnn, and I are celebrating the thirty-eighth anniversary of our marriage. I'm not bragging… frankly, I'm amazed.
Everyone asks, "What's the secret?"  I'll attempt to explain in a moment.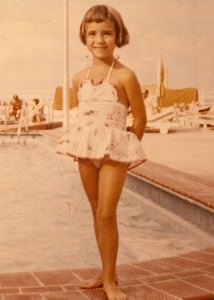 Now that we hav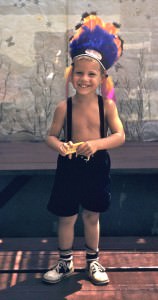 e grown children I can only imagine what our parents were thinking when we moved in together at age nineteen. I'm sure they were relieved that we had similar backgrounds. After all, we'd known each other since first grade and had "gone steady" when we were twelve, but our families didn't mingle very well, let alone plan on being stuck together for the rest of their lives.
What did we know? We were just kids.
When we're young, the concept of making a life-long commitment is fairly abstract. The idea of being with someone for forty years is incomprehensible – like we'd have to be really old for that to happen (which, by the way, is another thing we never consider when we're young).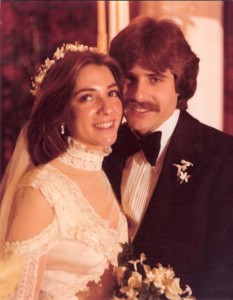 Optimism and ignorance may well be life's greatest intoxicants.
As cohabitants for forty-three years, husband and wife for thirty eight, JoAnn and I remain amazed daily by the life we have built, and the lives we have created. We could not have ever imagined this – starting with our own capacity to remain as in love today as we were those many years ago. Waking up each day, sharing a bed and a bathroom, walking the same worn carpeting and doing little favors for each other, is as gratifying now as in any period before. Everyone asks us how we do it, and here's what I know:
We assume that we love each other. This means we believe that neither of us would ever do anything to deliberately hurt the other. As a result, when one of us acts insensitively, we redirect the ego part of our hurt to a more forgiving place and seek to understand. Over the years, the discussions following these hurts have taught us how to make fewer of these mistakes. Some examples of these lessons include:
Be and speak positively about your relationship. – not even jesting about the "ball and chain" or "idiot husband" is acceptable. Words we say often shape our thoughts. Bad mouthing your spouse is the equivalent of bad mouthing yourself. Logically, if you characterize the person you married as a moron, then you are a moron for marrying them.
Communicate.  Raising children and having jobs is time consuming. Many people complain that they don't have opportunities to talk. The irony is that most things become easier when you have a teammate – and that's how we have looked at each other from the beginning. In the thick of it, we'd start the day with a conversation (while I showered) and end the day with a bath (while she bubbled). There is no substitute for listening.
Compliment each other. After many years I think we have a tendency to become immune to the gifts we receive daily and, instead, focus on what's missing or what's wrong. Spend a moment each day counting your blessings and share them with your spouse. You chose each other for a number of reasons. Revisit those in your mind. If you think those are changing… bring them up (see Communicate).
Be confident and give space. I play softball. I make last minute plans to jam with a band. I go to lunch with female friends. None of these threaten my relationship because my wife is confident in her self, and our marriage. When we first starting dating she said to me "You can sleep with anyone you'd like to… just understand that if you choose to do so, then I can too, 'cause it's only fair…right?" I consider myself to be really "fair," so that was a direct hit. The same is true in reverse. We operate daily in a world of trust and mutual respect. If I didn't respect her, why would I have married her?
Surprise each other once in a while. Whether she just wakes up singing the theme to "Gilligan's Island," makes a plan to visit a museum, or just phones me to talk about the sunset, our life (and relationship) stays fresh because we remain interesting to each other. I think JoAnn is a little more "interesting" than I am… which is why I love to watch her navigate the world, and I truly appreciate her ability to make gardens beautiful and warm our home, even though she has a recurring inability to solve computer problems.
One last thing…Remember to send flowers on Valentine's Day (because the "every day is Valentine's Day" explanation is generally not considered legit).
JoAnn and I have an expression. We often say "You're the only one." What we mean by that is "You're the only one (I can stand being with for any length of time)." From the very beginning we have both felt that we won first prize, that we were lucky to find each other and that we'd be real idiots to screw it up.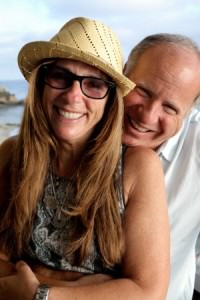 Of course, we have children whom we love very much. But that's not what this thirty-eight year marriage is about. Our children fill our lives, control our moods, challenge us, and keep us entertained, but the reality is that the person sitting next to me, in good times and bad, in the audience, the car, or on the way to the hospital, is always going to be my beloved best friend.
She's the only one.
https://commonsensedad.com/wp-content/uploads/2019/08/CSD_Logo-1.png
0
0
Richard Greenberg
https://commonsensedad.com/wp-content/uploads/2019/08/CSD_Logo-1.png
Richard Greenberg
2015-12-17 22:36:54
2015-12-18 01:30:11
38 Years Later…What's the Marriage Secret?