K.I.S.S. – Keep It Simple from the Start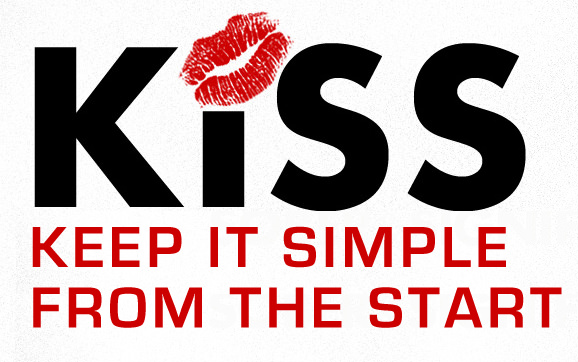 Yesterday, I had the very entertaining opportunity to participate in morning drop-off at a local pre-school. In my capacity at the door, I observed several parenting styles at work – some I thought were quite efficient, and some I observed adding unnecessary complication to the parents' lives.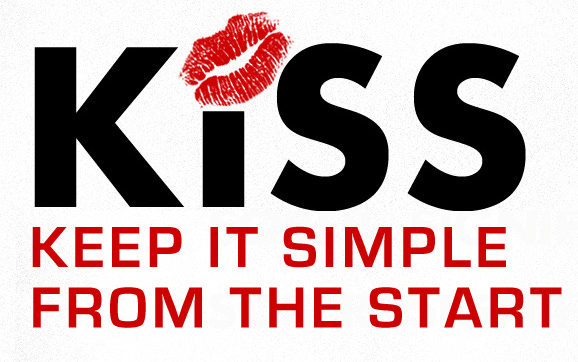 On this blog and in my book — Raising Children That Other People Like to be Around – I've mentioned that my goal as a parent is to keep the process as simple as possible. This is the "KISS principle" – a common business acronym for "Keep It Simple, Stupid." In parenting, because I believe nobody who's doing their best to raise their children is stupid, my version of K.I.S.S. is Keep It Simple from the Start.
What I saw at the pre-school door was very interesting. In one case, a child was crying and didn't want to go to school. His mom showed great patience and stayed very cool. She tried to enthuse him about the art project she had prepped the night before. No interest, more tears. She asked him if he was upset because he hadn't had a chance to push the elevator button when they entered the building.  "No" he whined. "Well, maybe." she thought.  She offered to take him back to the elevator and let him push the button, but that didn't work either.  Throughout this "negotiation" five or so other parents walked their kids in, dropped them off, and left for their next event.
It occurred to me that this poor mom was going to be there all morning, unless she could reason her unreasonable toddler into his classroom.
Everyone has their own style, but JoAnn and I never had the patience to let our very young children make their life decisions. I believe that, by being in charge, we not only made our children more comfortable, but created a predictable environment in which we could schedule our lives by having reasonable behavioral expectations of our kids.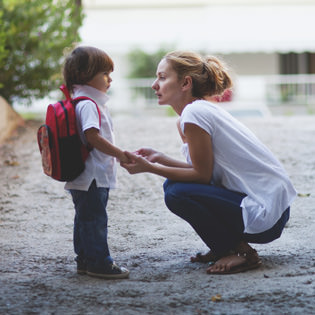 I don't mean to imply that our children never had problems… we just tried to anticipate those times by preparing them.  On the way to school, we'd talk with them about the day ahead, or we'd enlist the aid of teacher at school who, in addition to being trained for this, would be prepared and ready to draw our child into the day's activities.  Sometimes, JoAnn's solution was to have me walk the kids in because they didn't have as hard a time separating from me (mostly because they knew I wasn't going to stick around). We usually only had to do these things for a day or two in order to break the behavioral pattern of resistance.  Click here for some other good suggestions.
At the root of this all is my belief that toddlers are not prepared to make every decision for themselves. In fact, too much responsibility often makes them more anxious than knowing a routine and following its procedures. The secret benefit that we parents derive from this is that we can count on getting to work on time or meeting our friends for coffee.
Rules and expectations create comfort in children. They know what's expected of them, and when they comply they know that they are being good. If we deny them the chances to achieve this for themselves (and to please us), then they often decide to get our attention in more demanding and inconvenient ways.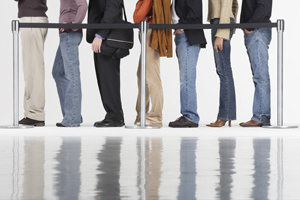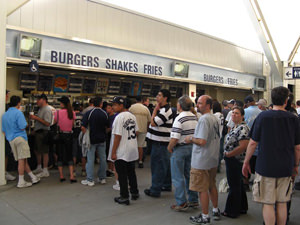 My best adult experience analogy for this is the difference between waiting in line at the bank – with a single line from which each person goes to the next available teller — and waiting at McDonald's or a concession stand, with five or six lines each moving at its own pace. I hate being in the slowest line at the ball game. I stand there and find myself frustrated by the lone guy two heads in front of me who's ordering for five people, while the lines on each side of me are moving closer and closer to their burgers and fries. I want the system to be fair, and in the structured, simple bank line it is!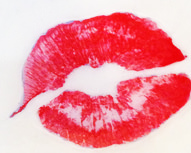 So, do yourself a favor. Make decisions for your children. Let the Force be with you.
Let them relax into your expectations. Guide them in their lives and be confident about it. In the end, give them a KISS by Keeping It Simple from the Start.
https://commonsensedad.com/wp-content/uploads/2014/05/keepitsimplestart2.jpg
362
578
Common Sense Dad
https://commonsensedad.com/wp-content/uploads/2019/08/CSD_Logo-1.png
Common Sense Dad
2014-05-17 02:05:41
2014-05-17 02:05:41
K.I.S.S. – Keep It Simple from the Start