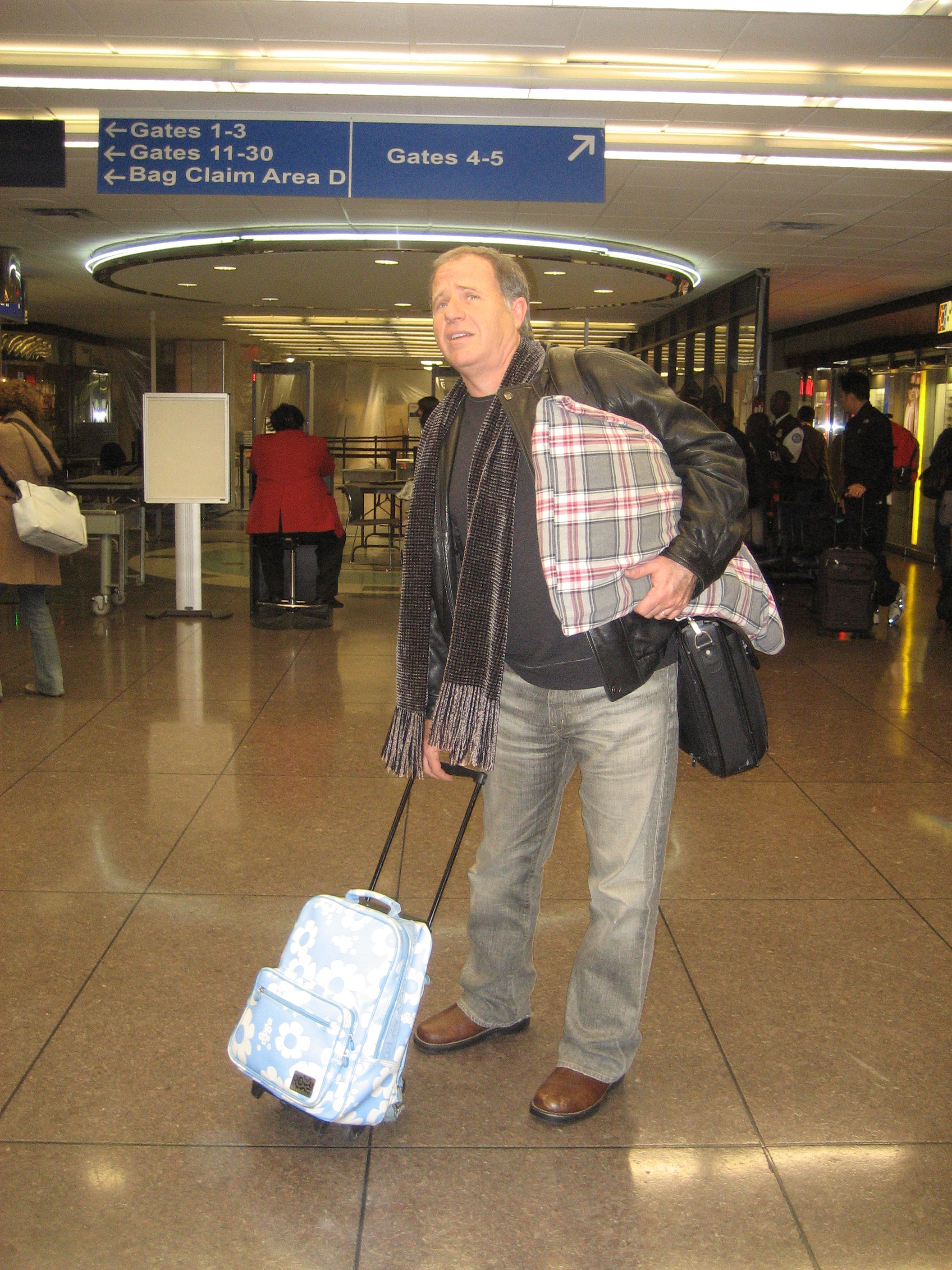 I've been traveling on business a lot lately, which means I've been spending a lot of time finding my way through airports and figuring out menus in restaurants.  Every airport situation is different – but traveling through them involves a very specific and common set of solutions – find your flight, determine your gate, go through security, get some coffee, and wait to board.  It's a process, with which I am familiar – just like going to the market, or eating in a restaurant, or visiting the pediatrician.
Something that I continue to notice on this trip is how totally consistent little children are.  No matter where I've been – London, Oslo, Munich, Hamburg, Lviv (in the Ukraine), or even L.A., it doesn't matter how up-tight or logistically focused their parents may be, kids just seem to be dancing, singing, and passing the time in their own little wonderful world.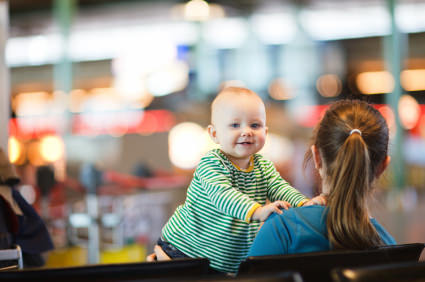 It is heartwarming to know that kids all over the world seem to be essentially the same.  For toddlers, everything is fascinating.  People bustle by, a cell phone rings, a big person is plays peek-a-boo – so much action, so much distraction…their heads swing around from sudden interest to studied stare.  It's truly a pleasure to watch as they interact with the world and soak in new things.
As a parent, what's clearest to me is how their unbridled curiosity and playfulness makes them completely dependent on us to protect and to guide them.  We are, after all, the people who make them safe – upon whose presence they can depend so that they can drift through their day soaking up one experience after another.  This means that we're the ones who know our way around an airport, who know where to get food, who know where the bathrooms are, etc. etc.  Most importantly, even if we don't know our way around, we know how to read the signs and use the tools we have to be able to solve those problems.  We have been through the process.  Our life experience is what makes us qualified to be parents…and it's what our kids are counting on.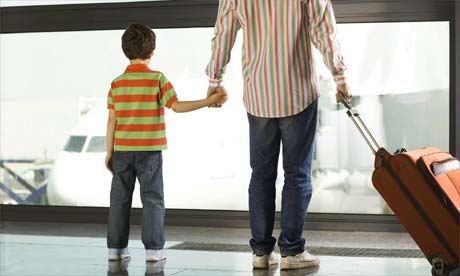 The same is true for our children at home.  As much as we might believe they know what we might expect, or that they appear to "want to do it themselves", we are the ones who know best.  Communicating this – whether it's about bedtime, diet, hygiene, or courtesy, lets our children know that we have answers – that if they stick with us (as they must at the airport) they will be protected by our knowledge and hopefully, good nature.  It is in this way that they learn the process from us.
Letting children make their own rules is not doing them a favor.  Imagine one of those toddlers wandering around the airport – hungry, tired, in need of a bathroom – how would she find her way?  Most likely she'd be crying for her mommy or daddy because she doesn't know the process and doesn't know what to do.  When mommy or daddy arrive, this little girl isn't going to check their qualifications – she's just going to be happy to see the person (or people) who can offer her the security of knowing.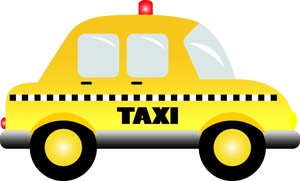 If you got into a cab and the driver admitted being lost, you wouldn't have a very comfortable or relaxed ride – would you?  Now imagine that your kids are in your cab – and remember that you need to believe you know the process and behave as though you know exactly where you're going so that they can, while buckled into their seats, relax and continue soaking up the world around them.
Raising children is just like being at  the airport – it changes all the time, but you've been there before and you can figure it out.
https://commonsensedad.com/wp-content/uploads/2019/08/CSD_Logo-1.png
0
0
Common Sense Dad
https://commonsensedad.com/wp-content/uploads/2019/08/CSD_Logo-1.png
Common Sense Dad
2013-07-28 18:31:36
2013-07-28 18:31:36
PARENTING IS PROCESS