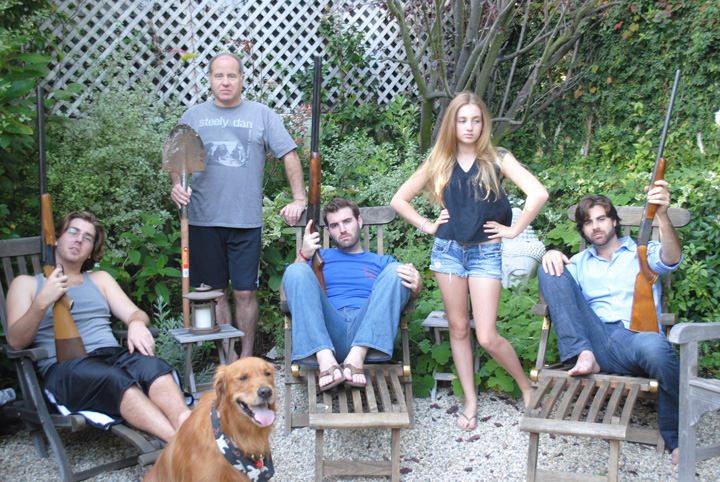 Before we get to the Newlywed Thing… As many of you know, our youngest child, and only daughter, is leaving for college tomorrow.  This photo represents how the males in our family feel about that.  Note that their mother is not in the picture because she objected to being in any photograph that included guns – even when they were PROP weapons borrowed for effect in this photo.
Now for the Newlywed thing.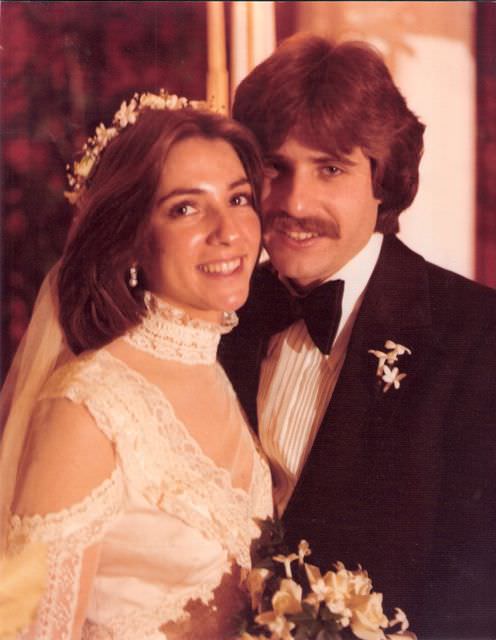 JoAnn and I got married at age 24.  Our first child was born when we were 26, and we've had a child in our house for 33 years since his birth.  This weekend, when we drop Emily at college, we'll pick up our married, no live-in kids, status at the 3 year mark.
I'm good with that.